B2B - How to install the plugin
To install and activate MarfeelPress B2B plugin, complete the following steps:
1. In the WordPress admin area, click Plugins in the left panel and then click Add New.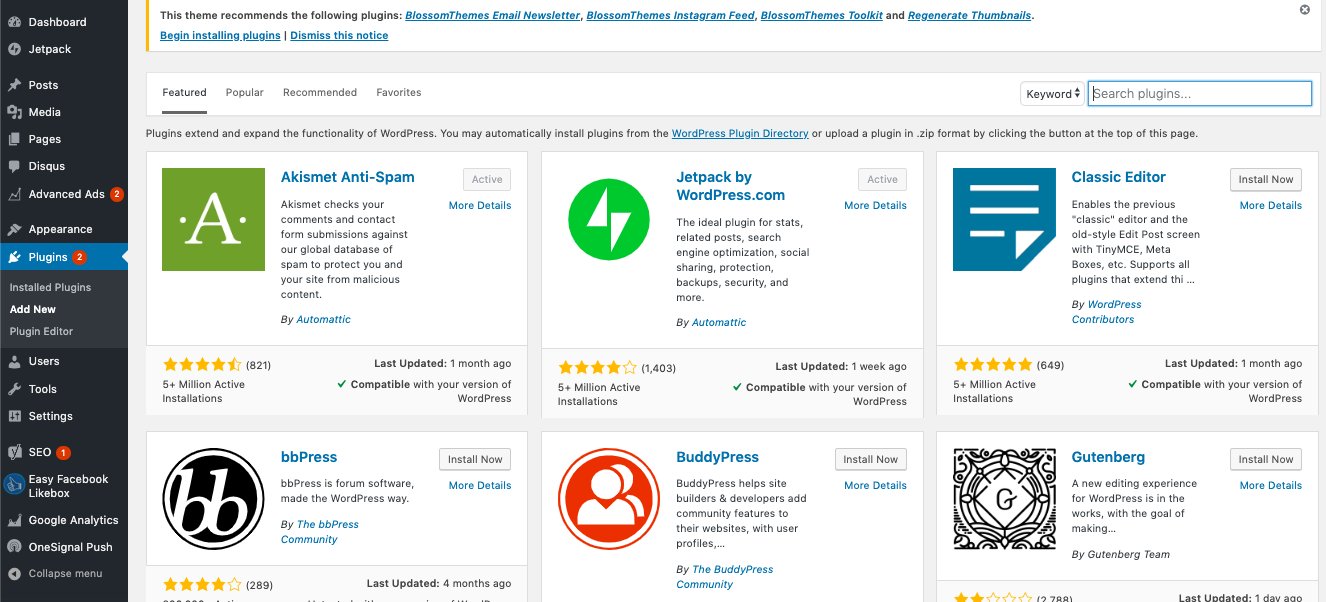 2. In the 'Search plugins' space, type 'Marfeel'.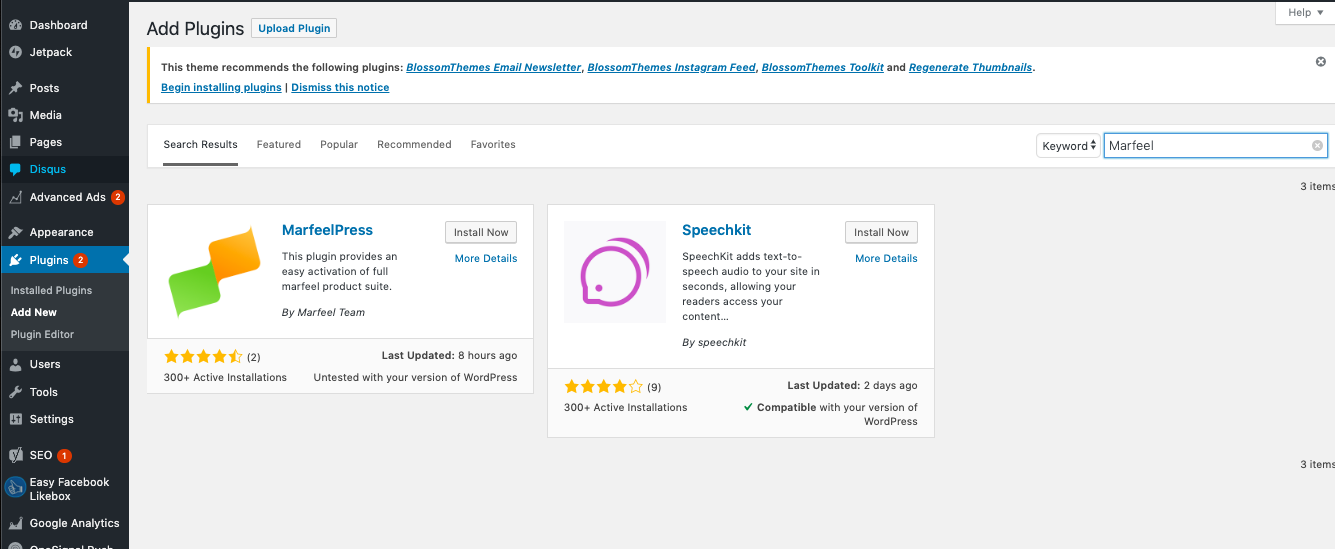 3. On the MarfeePress plugin space, click Install Now.
4. When the plugin has successfully been installed, click Activate on the Marfeel plugin in the Add Plugins page.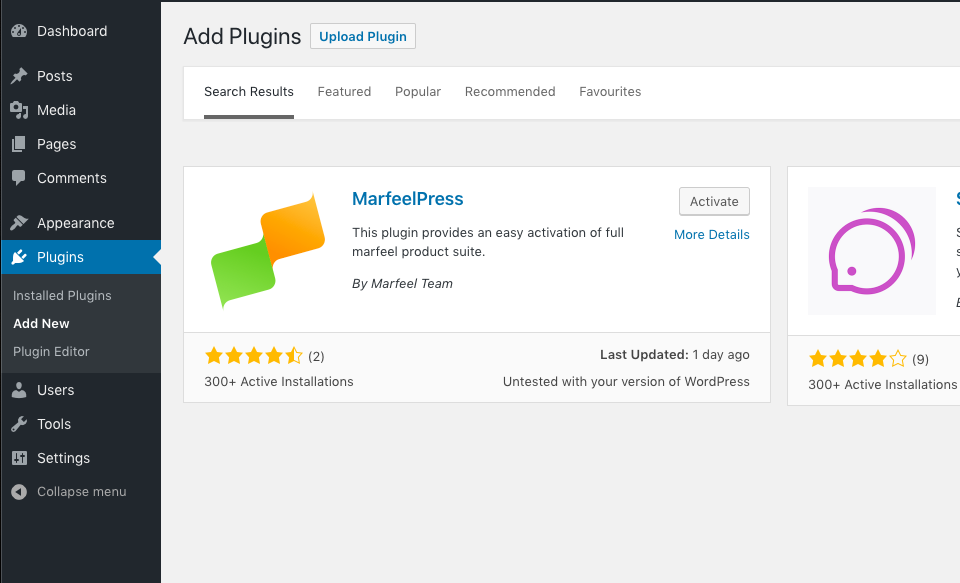 5. Alternatively, you can return to the Plugins page and click Activate in the Marfeel plugin row.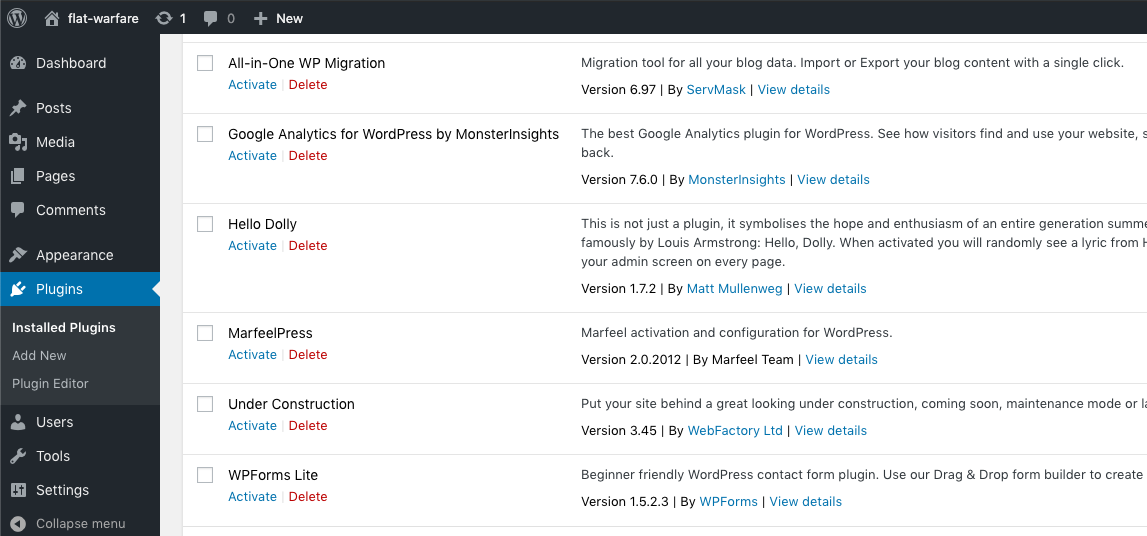 Deactivate MarfeelPress B2B plugin in WordPress
To deactivate the MarfeelPress B2B plugin:
1. Navigate to their Plugins page in WordPress.
2. Click Deactivate under the MarfeelPress plugin.