How to install the Marfeel Chrome Extension
In order to see a Marfeel version working using the publisher's domain, we have a chrome extension that you can install.
How to install:
1. Download the plugin by clicking on the .crx file below:
2. Open chrome://extensions and set the Developer Mode to ON.


3. Drag the .crx file inside the page.
4. You will find the icon together with your other browser extensions at the top.

5. If it says it's disabled, turn the "OFF" tab so that it changes to "ON".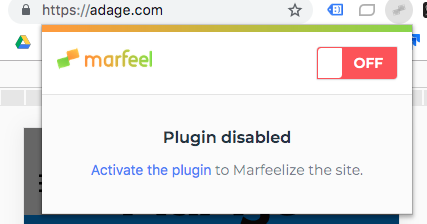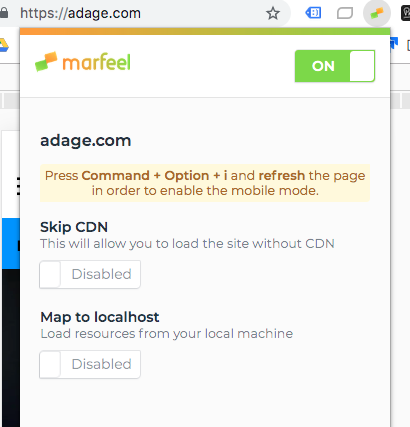 6. You may be asked at some point to reload the site so that the changes apply and you will see the Marfeel site loaded. You should enable the mobile mode in order to see your site 'marfeelized'.
NOTE: If for some reason the extension is not working in your Google Chrome, you can try the Opera browser following the same steps.