Google AMP (Accelerated Mobile Pages) is a technology initiative that provides a fast delivery format. A publisher's AMP pages are embedded inside google.com on both their search results and carousels.
Marfeel is an official AMP technology partner and can implement AMP pages as part of their offer - any customer that uses the Marfeel solution gets AMP pages 'off-the-shelf'.
One of the main differences between the two is that AMP is mostly used when a reader is browsing google.com, whereas Marfeel is used on the publisher's site. Another key difference is monetization; one of our core principles is to maximize revenue and optimize the yield per visit.
Moreover, Marfeel provides a comprehensive solution where lightning-quick page speed is only one component of the product. A mobile site powered by Marfeel enhances the entire user experience through its revolutionary UX design such as the swipe feature, dynamic sharing bars, galleries, a continuous reading experience, and other built-in elements that optimize user engagement and maximize ad revenue.
How do I activate AMP?
1. In your WordPress Dashboard, click MarfeelPress in the side panel and then Settings.
2. Ensure that the box to the left of Activate AMP has been ticked.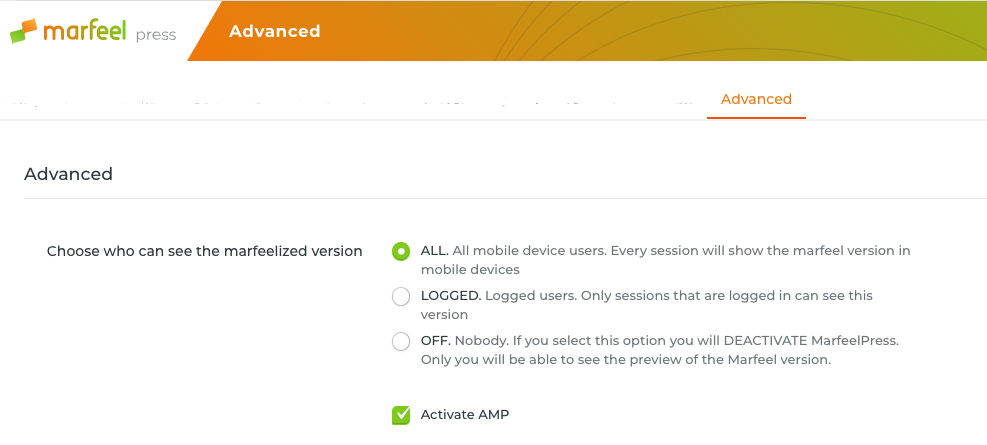 Click here to find out how to verify that AMP has been correctly integrated.